ARTIST'S STATEMENT- AMBER WARDELL, WATERFORD, ONTARIO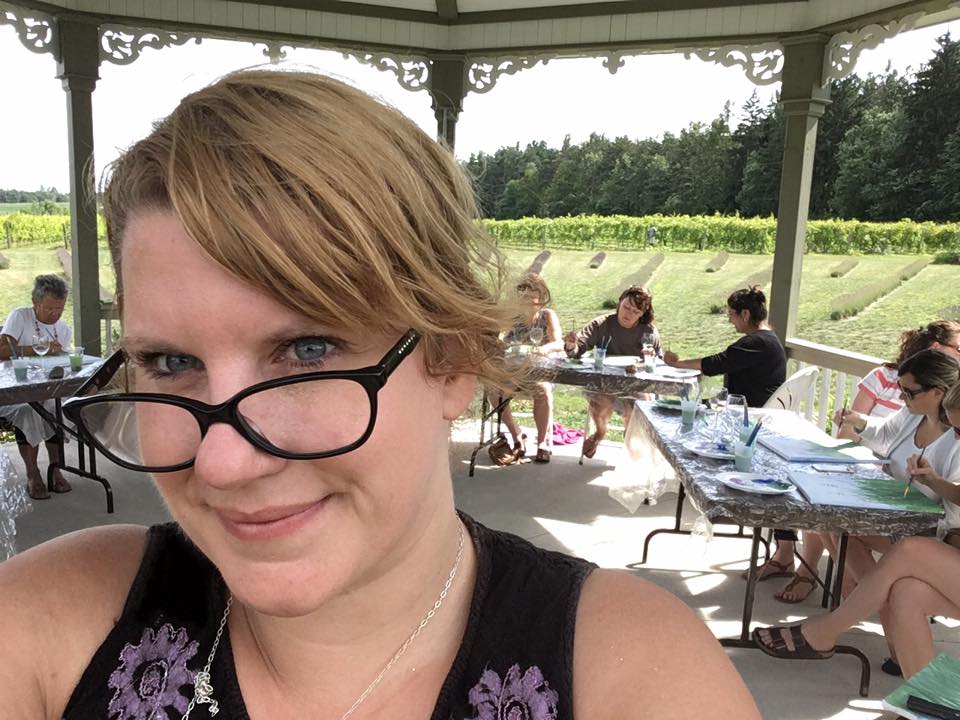 "I love helping others to connect with their creative spirits and watching new painters discover their own unique hidden talents."
-Amber Wardell, Uncorked Art Parties owner and instructor
Vibrant colours and a sense of serenity and movement characterize Amber's mixed media work. A graduate of the University of Toronto, Amber blurs the lines between genres of art by integrating her original poetry into visual pieces. Darkness and light find a way to coexist together within layers of acrylic, beads, seeds, cotton, charcoal, vintage maps, books, and fabric. There are no boundaries to her exploration of method and subject matter; past themes include landscape, floral, wishes, winged things, and languages. Amber is a published author and recipient of Lighthouse Festival Theatre's Young Artist award.
EXHIBITS AND VENUES
Liberty Home Decor and Gift Boutique- Simcoe, Ontario - 2014 - current
Definitely Not the Mall Artisan Show- Waterford Old Town Hall - 2014
Norfolk County Fair, General Arts Competition-- WINNER "I wish globe", First Place Mixed Media, any subject -2013
Norfolk ArtsCo Visual Arts Competition and Show- Norfolk County Fair -2013
Glenhyrst Art Gallery of Brant - 2013 Juried Arts Competition- 2013
Norfolk Horticultural Society Floral Competition-2013
Waterford Old Town Hall Summer Concert Art Series-2013
Simcoe Friendship Festival-2012
Made in Norfolk Show, Norfolk Arts Centre-2012
Haldimand Art Works River Arts Festival-2011
Haldimand and Norfolk Women's Services Wonderful Works Art Auction-2006-2012
Twisted Fish, Port Dover-2010
Perch Gallery, Port Dover-2009
Lighthouse Festival Theatre, Port Dover - 2008